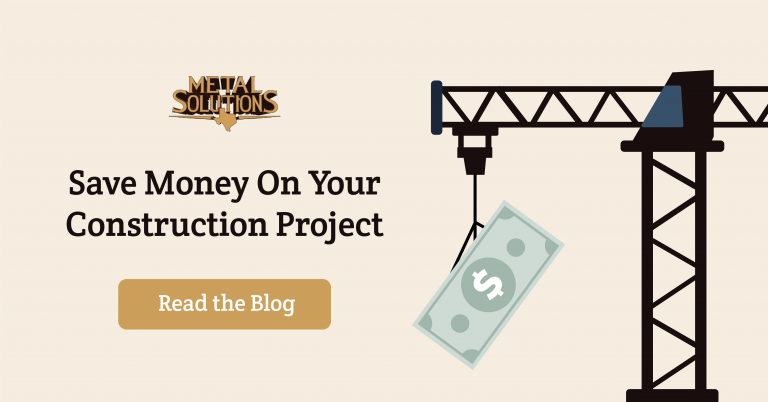 It's great to get a good deal on a construction project, whether you're renovating your house or building it from the ground up. There are various factors responsible for delays and over-spending that are beyond your control but there are some things to look out for when embarking on a project that can save you money. To avoid racking up unforseen costs, here are some tips on how you can make sure the project stays under budget.
1. Hire a Project Manager or General Contractor
Even if you're just starting to think about a construction project, a project manager or general contractor will be able to offer useful tips and insights to help you in the process. This may lead to more educated choices that result in a more cost effective and streamlined building experience.
For example, project managers and general contractors are experts on building codes and regulations. They are able to use their knowledge to protect you from financial setbacks in your project down the road. Once they have identified a problem in the project, they are able to quickly pivot, saving time and money.
If you're not employing a project manager or general contractor, you may face significant delays and extra fees. It's their full-time job to keep track of the project's logistics in order to ensure that it stays on track. The earlier a project manager gets involved, the better able they are to manage a project's timeline.
Project managers create thorough schedules that include dates for deliverables and milestones over the course of the project, as well as assigning accountable parties to each piece of the project. This prevents setbacks that cost the client more money.
Project managers and general contractors are experts in market prices for each part of a construction project. They'll utilize their expertise and relationships with subcontractors to get you the best prices throughout the project, which is a lot easier than trying to do it all yourself. They also make sure that the proposed work rates are comparable to market rates, and that the selected providers and contractors will provide high-quality service. Hiring someone to manage a large project is the best way to streamline the entire construction process.
2. Go Over the Project Line by Line
Contractors should always be available to go over a proposal and break down all of the expenses. This is a great opportunity to find ways to save money and learn about the expenditures. Sometimes, contractors will assume you want things you don't necessarily want or need, and you may often discover parts of the project that can be done yourself or delayed until later when you have more money. Go through your proposal line by line and don't be afraid to ask questions about exactly what you are getting. Your contractor may assume that you want expensive tiling when you are actually already planning on using reclaimed materials, which will save you money.
That being said, be very careful about DIY approaches in your project. While something like painting can be done by you and a group of friends, saving you money, be sure to know your skills and be realistic about what you can get done yourself versus putting it off for months.
3. Shop Around
This might go without saying, but you should always get a few quotes or at least a second opinion on a project. When you're eager to get started on something that you want done as soon as possible, it's easy to simply hire the first contractor you come across. Depending on your timeline and size of your project, not every contractor will be right for you.
Get multiple quotes on not just contractors. If you are sourcing materials like cabinetry, tiles, or flooring yourself, always shop around for the best prices. Better yet, talk to your contractor or subcontractors to see if they can help you get the best prices. Additionally, shop around for mortgage quotes, too. Look into your options when it comes to different renovation loans, like the 203(k), a home equity line of credit, or just plain refinancing your existing mortgage.
4. Consider How Materials Are Sourced
When choosing contractors and subcontractors to hire for your project, consider the relationships they have with manufacturers that will lower the price of materials for your project. Before you sign with someone, ask how sourcing materials will work. Do they have partnerships with local vendors that will work with you on the projects? If you want a specific item that you found yourself, will they install it? Don't wait until the project has begun to figure out what you'll and won't be buying on your own. Before the project begins, sit down with your contractor and go through the budget line by line. You want to be sure you know when they'll need each item on site, what measurements are required, and how much labor will cost if anything is put together for you.
5. Build During the Off Season
While 'off-seasons' look a little different throughout the country, early winter is usually slower for contractors and subcontractors. Starting to shop for quotes during that time might give you a better price on construction projects. Breaking ground in the winter can typically save you a small percentage on your project which can make a big difference in the long-run. Since work is usually slower in the winter, your contractors might even have more time to meet with you to go over the details of your project. However, If you do start a project in the winter, always consider how weather will affect you and the workers on the site. It might drive up heating bills if your project requires your home to be exposed to the outdoors.
6. Go With Energy Efficient Options
When it comes to saving money on utilities, there are a lot of options that will save you money after your project is completed. If you can cut expenses on heating and water bills, you will get a return on your investment in things like double pane glass windows and quality insulation. In a home improvement project, consider replacing appliances and fixtures with water and energy efficient models that can save you hundreds over the span of a year.
Do your research and find out if other 'green' options might be best for your budget. Depending on where you live, options like a solar hot water heater could save you more money than traditional systems.
7. Improve Communication With Your Contractor
One of the most common reasons for construction projects to miss their deadlines and budgets is a lack of clear communication between yourself and the contractor. Contractors and clients must be clear with each other on what their expectations are. If a client has strong opinions on a specific aspect of a project, it is their responsibility to communicate that with their contractor within reason. On the other side, a good contractor or subcontractor should communicate progress and problems with their client. With this type of communication and organization, it should be easier for all parties involved to stick to timelines and budgets. This approach keeps your contractor accountable throughout the entire project.