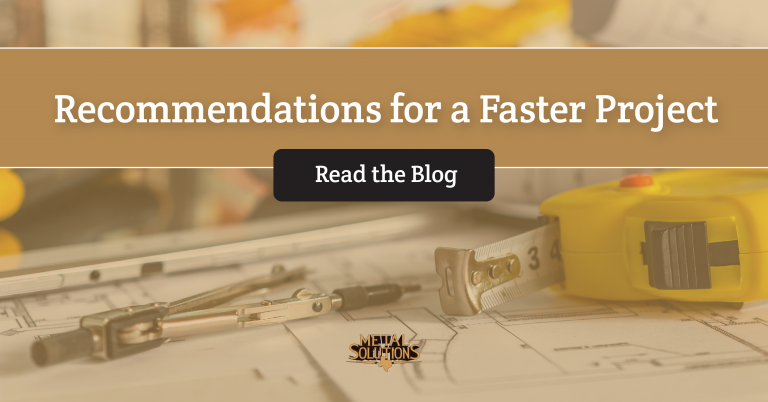 Looking to meet an upcoming deadline or running a bit behind on your latest project? Here are a few tips and tools we recommend to increase project efficiency and get the job done faster! 
The Forklift Is Your Friend 

Forklifts are especially useful if your project involves heavy items that need to be moved from one location to another. Reduce the wear on your body and the risk of injury associated with moving and carrying heavy objects. Once properly trained on operating a forklift, you'll find that the investment can do wonders for finishing a project in a timely manner. Among the smallest of drivable equipment, forklifts are compact enough to maneuver in tighter areas and are capable of carrying thousands to ten thousands of pounds (depending on the type and size you purchase, of course). As a steel company, we can speak to the challenges of taking on projects that require the lifting and shifting of weighty materials. Save time and manpower with a forklift that allows you to move things up, down, and all around your space. 

Reach New Heights With the Scissor Lift

The scissor lift's platform supported by an expanding configuration of intersecting beams produces the ease of vertical lifts. As another compact piece of equipment, the scissor lift also has the ability to reach and function in small or crowded spaces. Easily adjust to the optimum height in order to access necessary materials or securely load items that your arms just can't get to. The tedious nature of

repeatedly loading and stacking items is far more productive with the help of a scissor lift and if used correctly and responsibly, it is a safe option working faster. 

The Power of the Power Nibblers  

Nibblers are common handheld power tools that can add some efficiency to your project workflow. Power nibblers make it easy to cut sheet metal (and we can confidently say that after cutting A LOT of metal here at Metal Solutions).

Use this portable tool to cut metal of varying thickness into your desired shape and size, and do so with greater power and control than a hand tool. As this equipment speedily nibbles away at the metal, you can quickly cut in straight lines or in multiple directions to finish your project in time. Use power nibblers for a variety of projects from work on metal fittings to reworking roof and siding

components. 

A Project Prerequisite: Pre-Drilling 

We also recommend pre-drilling holes in your metal sheet to create a straight line for your screws. Although this may seem like an extra step, pre-drilling produces a cleaner look and helps with aligning purlin. Pre-drill to maintain this precision in your project and save time in the long run!
Use these tips to improve productivity and accelerate the pace of your projects. Interested in more tips? Visit our blog for more resources and information on construction projects and all things metal: https://metalsolutionstx.com/blog.