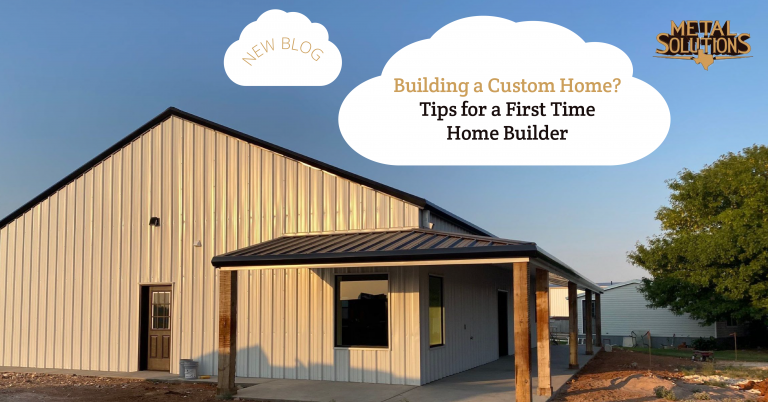 If you are thinking about building a custom home rather than buying one, you probably already know the serious benefits that come with building. Building a home means you can incorporate everything you want. While building your dream home sounds like fun, it doesn't come without hard work from all parties involved. Here are a few things to look out for when building your first home. 
Plan Accordingly
When building a new home, it's normal to break ground before every detail has been solidified. Aspects like design and interior finishes might be left for later down the road but larger decisions shouldn't wait until the last minute. Plan as much as possible and make sure your team decides on clear blueprints, work schedules, and materials in advance. If you don't have a clear plan, you can expect to go over budget. 
Establish Non-Negotiables
Establish what you are willing to negotiate on and what you aren't. From style and function to finishing materials, determine your priority levels once you've finished your floor plan. This way, you and the builder know which elements of the project you can cut corners on if necessary in order to afford your biggest demands.
Don't Skimp on Space
When building a home, also consider how much space is needed to make the home feel comfortable. You might ask for a limited square footage in order to keep costs down but rooms and hallways quickly become tight when you add furniture and decoration. A 10×10 space can quickly feel suffocating depending on the purpose of the space. Be sure to consider the traffic of each room and what will go inside of it. You might want to add extra square feet to your home, just for some wiggle room.

Hire Carefully

When embarking on a project as big as this one, don't be afraid to be picky on who you work with. Choose a team that you trust, values communication, and prioritizes your non-negotiables. Also choose a team that is especially clear with how much money they are spending on the project. Building a home can be a costly project if finances aren't discussed upfront. Consider getting quotes from multiple contractors just to compare them before you commit to one. 
Be Realistic
When starting a project, you must approach it with a realistic mindset. If you are expecting a huge, luxury, custom home with expensive finishes and appliances, this home will probably be … expensive. That being said, it's easy to fixate on every tiny detail of your custom home but it's not realistic that all of the construction decisions should be left up to you and not the professionals. For many first time home builders, it's easy to fall into the trap of putting absolutely everything they want into their home but it's usually not budget friendly. Be realistic when considering what you actually will use in your home and what might be a wasted feature later. 
Add Enough Storage Room
An easily looked over flaw in home design can be forgetting to add enough closets. Not just clothing closets but coat closets, storage closets, linen closets, and pantries are all commonly forgoed. Don't forget to add these different types of closets or just add a few extra storage areas in general when designing a home. Additionally, don't forget a utility closet for the hot water heater! Having your heater along with the pipes that go with it hidden behind a door is a lot better than having it left out in the open. 

With these tips in mind for building a custom home, you should feel prepared for whatever the project demands. If you need any more advice when it comes to building a custom home, reach out to our team or instantly generate a quote to determine how much your dream home would cost.