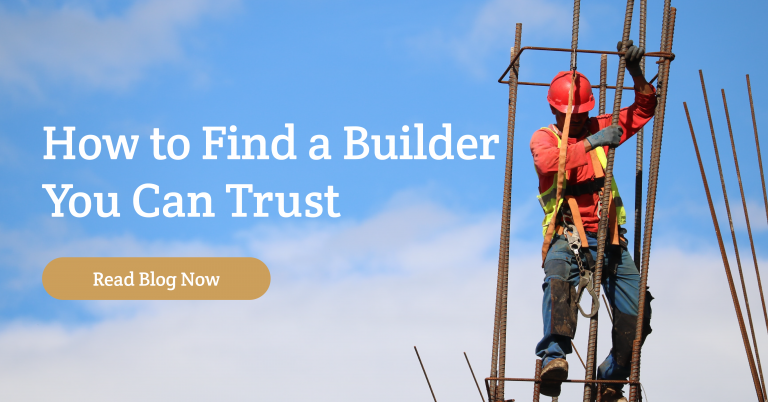 Are you in the market for a builder for your next project? Maybe you are a developer or maybe you are building your first custom home. Whatever the case may be, you need to find someone you can trust to take on such a large project. So how can you find a trustworthy builder that is right for your needs? Here are a few steps to finding and evaluating builders in your area to find which one is best for you. 
Make a List of Possible Builders
Once you have thought about the project you want to embark on, you can create a list of potential builders.
Not sure where to begin? Start with a simple google search to find businesses in your area that could be a potential match.

To get a list of builders in your area, you can also contact organizations like your local builders' association.

Looking through the advertisements and reading the articles can assist you in learning about which contractors operate in your region, what kinds of projects they are working on, and how much they charge for projects.

Ask your friends and coworkers for suggestions. Inquire about builders they've personally dealt with or for the names of people they know who have recently had a positive experience dealing with a builder.
Do your Research 
It's time to start asking questions when you've got a list of prospective builders. Do your research and don't be afraid to ask questions or ask for references.
Interview potential builders. It's common for there to be some type of sales or informational meeting before a commitment is made. Prepare your questions ahead of time to better understand if you are a good match with this builder.

Visit a builder's recent projects. Maybe this builder has recently done a project in your area, or built a neighbor's house. Try to talk to the people they worked with to get an idea of what the process was like.

Some questions to references include: Are you happy with the project? If you had any problems, were they fixed promptly and properly? How was communication during the building process?

Read reviews! A builder's digital presence is telling of their work quality. Most businesses have google reviews.

Visit their website and compare it to their competition. Do they seem credible? Do they have information about their services available? Can they show you their certifications and credentials? 

Check out their social media. See what the internet has to say about the potential builders. They might also have previous projects showcased on their social media.
Shop Around
After building your list and doing your research, it's time to narrow it down. 
Shop around and get a few quotes from different builders. Talk to them about the specifics of your project. 

Once you have a few quotes, compare the numbers and timelines to select the best option. 

After you select a builder, start building a working relationship. If everything goes well, maybe this is someone you will want to continue to work with on other projects. 

If things don't go well, evaluate why. Did something go wrong with the budget? Do you prefer to work with a company that is faster? Were there issues with sourcing the materials? All of these questions will help you determine who to work with next time. 
After following these steps, hopefully you've found someone who is a perfect fit for your project. If you are struggling to find a trustworthy builder, reach out to us today. If we aren't the right fit for your project, we are happy to point you in the right direction.