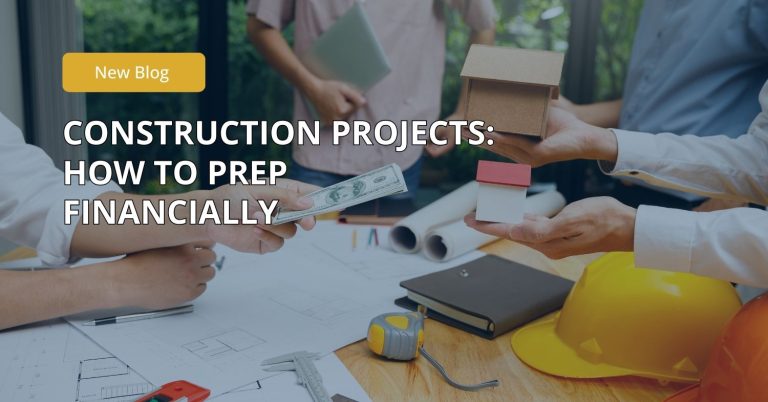 Are you considering a new construction project? With all the costs that come with it, it's important to make sure that your finances are in order before committing. A thorough financial analysis and flexible model for future potential changes will help you prepare best for your upcoming investment. In this blog post we'll explore ways to get financially ready for any kind of construction project, from residential renovations all the way up to large commercial developments. Whether you are a business owner evaluating an expansion opportunity or a homeowner planning on some DIY upgrades, now is the time to look at economic trends and interest rates to make your project profitable. Read on to learn more about how smart money moves can make all the difference when embarking upon a big undertaking like this!
Calculate the total cost of the project and create a budget
Planning a project can be exciting, but it's important to remember to factor in all of the costs involved. By calculating the total cost of the project, you can create a budget and accurately allocate funds to different areas. This will help you stay organized and on track throughout the duration of the project. Getting a clear understanding of the costs will also allow you to make informed decisions about where to save and where to splurge. So don't overlook the crucial step of creating a budget – it could be the key to ensuring your project's success!
Analyze current market conditions for construction projects in your area
Analyzing the current market conditions for construction projects in your area can provide valuable insights into the local economy. The demand for new buildings, infrastructure, and residential properties has been on the rise. In some areas, however, the labor market shortage and rising materials costs have created construction challenges. Nevertheless, the industry continues to flourish with the help of new technologies and innovative construction methods. By keeping up with the trends and conditions affecting construction projects in your area, you can make informed decisions that will help you stay competitive and successful in the market. 
Research interest rates and determine how they will affect your loan repayment 
When it comes to taking out loans, understanding interest rates is crucial. If interest rates increase, your loan repayment will also increase. This is why it's essential to keep an eye on interest rates so that you can make informed decisions about your loans and their repayment. By doing so, you can ensure you don't get caught off guard and pay more than you anticipated.
Compare prices of materials and services when creating estimates for the project 
When it comes to estimating the cost of a project, it's important to take a close look at your options when it comes to services and contractors. (Check out our article on this!) A thorough comparison can help you determine the most cost-effective solutions without compromising on quality. Keep in mind that prices can vary greatly depending on the supplier or service provider, so it's worth taking the time to do your research. Don't hesitate to ask for quotes from multiple sources, and be sure to ask questions if you don't understand any of the details. 
Create a flexible financial model to account for changes in variables like construction costs, delays, or other unforeseen circumstances. 
Creating a reliable financial model is a crucial part of any project, and while it's important to plan for the expected variables, it's even more essential to account for the unexpected ones. That's where a flexible financial model comes in. By building a flexible financial model, you'll be better equipped to navigate any bumps in the road, allowing you to confidently achieve your goals.
Decide on what type of financing options are available for the project
When it comes to financing your project, there are several different options to consider. You could choose to go with traditional bank financing, seeking out investors who are interested in funding your project in exchange for a stake in the company, or crowdfunding. Ultimately, the key is to carefully consider all of your options and choose the one that best suits your needs. 
By following these steps you are ensuring a higher chance of success when pursuing a construction project. With careful consideration of the total cost of the project and with researching the current market conditions of your area, you have an advantage to help see through potential problems. Call us today if you have any questions about your future projects and your financial options.